,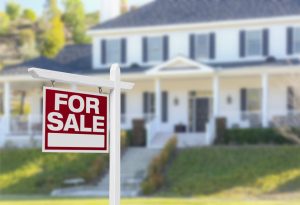 When you are preparing to sell your home, most real estate agents will advise you to clean, declutter, and make updates to your home. This process is known as staging your home – you're "setting the stage" for potential buyers to see your home in its most appealing state.
While a major bathroom or kitchen remodel would certainly have potential to sell your home for top dollar, updates like that aren't always in the budget or time-frame. Here are three simple interior improvements to make to your home before you sell it.
Paint.
Something as simple as a fresh coat of paint can make can make a huge difference when listing your home. Freshly painted walls instantly make the house feel clean, tidy, and updated. Many realtors suggest painting not only walls, but any other parts of the home that may need a facelift – baseboards, trim, doors, ceilings, and even cabinets. If there are parts of the home that can't (or shouldn't) be painted, be sure to give these a good scrub.
When choosing a color palette, it is usually recommended to use one soft neutral color throughout the home. Using a neutral color will remove distractions for potential buyers. This will allow them to imagine how their belongings might look in the space. Consider choosing one or two accent colors for accessories and linens to help achieve a coordinated look.
Replace old carpet.
Flooring is one of the top things that really count for a first impression. Once a buyer steps inside the home, the floor is likely the first thing they'll see.
Especially in a busy home, flooring often takes a beating over time. Worn or dirty floors can be a major turn-off for potential buyers. Carpet, in particular, is notorious for holding dirt, dust, and even odors. It goes without saying that having soiled, stained, or old carpet will not go far toward selling your home quickly or for asking price. This is why many sellers choose to replace carpets before listing their home.
Like the wall color, it is usually recommended to choose a neutral color that will appeal to as many people as possible. Choose a carpet color that will work well with the wall color you chose. Light-colored neutrals such as beige, taupe, or warm grey tones generally work best.
Give your kitchen a facelift.
Kitchens are the heart of the home and updated kitchens are often high-priority for homebuyers. A newly remodeled kitchen can certainly be a big selling point and earn a high ROI (return on investment), but completing a project of this size while preparing to move can be costly and time-consuming. If a full kitchen upgrade isn't possible, there are still plenty of cosmetic upgrades you can make before you list your home.
Update cabinet hardware. This is a simple, low-cost improvement that buyers will appreciate.
Paint the walls, trim, and cabinets. As we mentioned above, painting will go a long way. Paint any surfaces that could use it!
Add a tile backsplash. Tile is available in a huge range of styles and prices, and can go a long way in a kitchen update. Be sure to choose something neutral that will appeal to the most buyers.
Replace old kitchen appliances. New appliances can be a big selling point, and can really help freshen up the kitchen.
Let Seymour Decorating Center help!
Whether you're preparing to sell your home, or want to update your current home, we would love to help you create a space you love! From paint, flooring, wallcoverings, and window treatments – we can help you achieve your goals for your home, whatever they are!
Give us a call or send us a message to schedule a consultation. We're excited to get started!