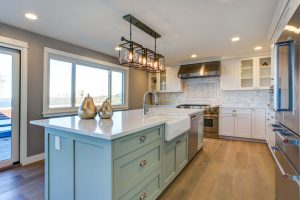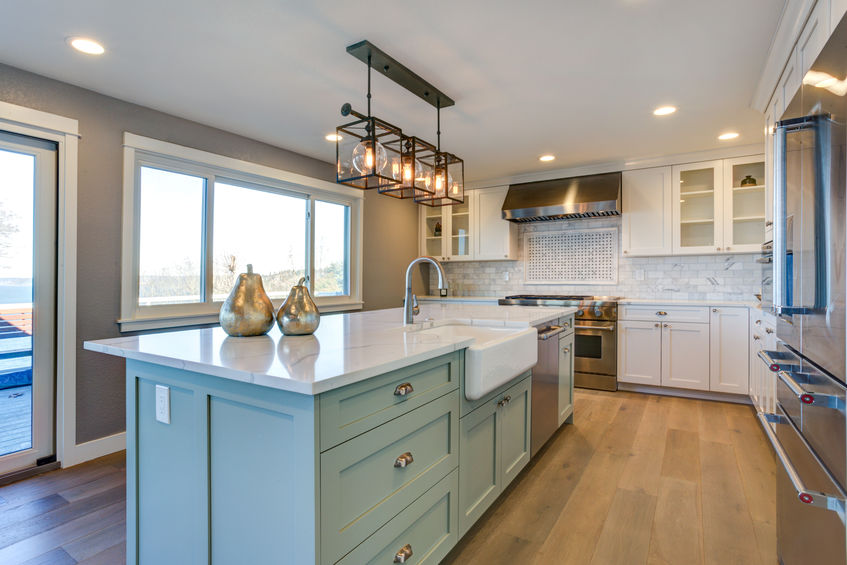 Kitchens really are the hearts of the home. They are where families gather, food simmers, and conversations flow.
Whether you are planning a full kitchen remodel, or just want to spend an afternoon updating one part of your kitchen, there are plenty of ways you can make a big impact on a small budget. Here are four easy ways to update your kitchen on a budget.
Update Hardware
Changing the hardware on your cabinetry, lighting, or faucet is a worthwhile upgrade. From nickel and stainless steel for a classic look, to warm metallics or matte black for a modern look – there are plenty of options to subtly enhance the look and feel of the entire space.
Add a Backsplash
Changing out the tile backsplash is another good way to update your kitchen on a budget. This is an especially good update when the cabinets and countertop are still in good shape. From traditional to funky – there is no shortage of style options for backsplash.
Update Window Treatments
Adding new window treatments is another great way to easily update your kitchen. Also, because many kitchens only have one or two windows, this is one update that doesn't require much installation time. You might choose to go with Roman shades for a more elegant look, or add a valance to keep plenty of light flowing into the room. If you're going for a farmhouse look, shutters are an easy way to add lots of character to a room.
Paint
We think that a fresh coat of paint is the best way to get the biggest bang for your buck in any room, and kitchens are no exception, especially if you'll be doing the work yourself.
Painting is an easy way to make the room feel bigger, more open, or more inviting. For example, using bright colors is a way to induce warmth in the space and create a room where people feel comfortable and want to linger. You can give your kitchen a colorful personality by painting one wall a rich shade of yellow or green and using a few accessories in other areas around the room to compliment your color choice.
If your cabinets are dated, but are in otherwise good shape, painting them is another relatively easy way to bump up your kitchen style. If you're going for the farmhouse style, try a warm white or cream. For something more eclectic, try using a bold color such as the PPG Color of the Year, Chinese Porcelain, shown here. Another trend in kitchen design is "tuxedo" cabinetry. This style uses two-tone cabinets with a darker on the bottom units and a lighter shade on top.
Seymour Decorating Center Can Help!
No matter the scale of your project or the size of your budget, we can help make your vision a reality. At Seymour Decorating Center, our passion is helping our customers create a space they love. Stop by the store or schedule a design consult today to get started!